EURIPIDES, YOUR SMART SYSTEMS INNOVATION PARTNER IN EUROPE
EURIPIDES is the EUREKA R&D programme dedicated to interconnection, packaging, miniaturisation of electronic systems or devices, silicon sensors and integration of all electronic systems.These smart products are more and more part of our life and environment in communication (smart phones), automotive industry (electronic and electric cars), aeronautics, secure societies, medical, agro food, water and energy. They are invisible, but essential and vital!
EURIPIDES stimulates and supports innovative projects for developing new products and services. Led by industry, these projects involve large companies, a growing number of SMEs and academia, from at least two EUREKA countries. EURIPIDES launches two calls per year in spring and autumn. A two-step submission including feedback from European independent experts ensures a fair success rate.
All 40 EUREKA member countries and associated countries can financially support EURIPIDES projects. Partners are funded directly by their respective governments, according to national procedures.
EURIPIDES is one of the four EUREKA clusters in ICT (Catrene, Itea2, Celtic+). To-day, EURIPIDES has labelled more than 50 projects with a total value of 400 Million Euros in R&D efforts.
Every year, EURIPIDES gathers the Smart systems community on the occasion of its annual Forum, highlighting new trends in Technology and Business with dedicated events aiming at generating new projects for future business.
Running calls
June 11, 2013
TEC Consensus meeting
---
June 12, 2013
COUNCIL Labelling meeting
---
June 24, 2013
Hearings
---
Success stories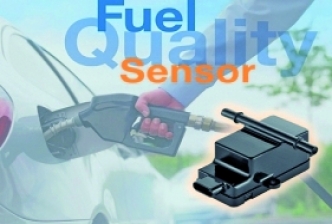 EURIPIDES IQFUEL
"CREATING THE PRODUCTS THAT WILL RADICALLY TRANSFORM OUR CARS IN THE FUTURE."
Fuel Quality Sensor: a new approach to engine management
With a Europe-wide publicly-funded effort of more than three years and a total investment of 8.1 million euro, automotive engineering giant Continental has revolutionised car engines, together with partners including PSA Peugeot – Citroen and Daimler-Chrysler.
> Details
Latest News
Interview with EURIPIDES² - Smart Electronic Systems' Chairman Jean-Luc Maté
Interview with EURIPIDES - smart electronics cluster's Chairman Jean-Luc Maté
07-February-2013
Just after a decisive discussion ...
> Details
---
EURIPIDES Spring'13 Call is Open

EURIPIDES, the EUREKA Cluster for smart systems, packaging and electronic systems integration is publishing its 2013 Spring Call Calendar...
> Details
Focus
KOREA EUREKA DAYS
Istanbul, 28-29 May 2013

A unique opportunity to meet Korean and Turkish partners
The Turkish EUREKA Chairmanship and KIAT are c...
> Details
---
European Microelectronics and Packaging Conference EMPC - Grenoble

IMAPS-Europe European Microelectronics and Packaging Conference EMPC is the Major Electronics packaging, interconnection and integration ...
> Details
Success stories
EURIPIDES IQFUEL